Application technology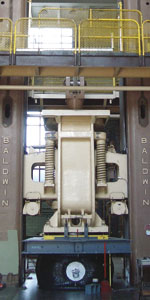 Our team of engineers will be pleased to provide sound advice on application issues. We take care of planning, statics and design of the specific fender systems depending on the particular project. Consultation is competently documented and visualised with qualified drawings (2D or 3D-format).
All fender types and systems comply with the requirements of EAU 2004 and PIANC 2002.
Tests can be carried out by independent certification bodies for specific projects on request.
print
Privacy Policy
Imprint