Wind Energy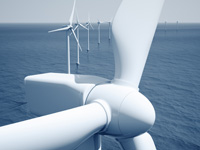 We have developed special gear and generator mountings for the rotating components. For example, the WILLBRANDT generator mounting can be adjusted both horizontally and vertically under load.

Many of the products from our standard range of vibration technology products are also in use, also profiles and moulded parts for sealing, damping, isolation and protection.

We deliver special solutions for offshore operations such as fender systems to provide protection for shipping and wind generators.
print
Privacy Policy
Imprint