News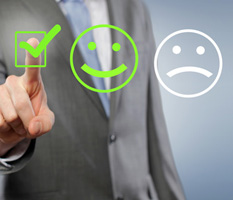 A further positive response to our customer survey
Thank you!
We regularly survey our customers and look forward to an increased participation this year.
Our focal points were like last year the product features, the support by our employees and our deliverability.
The result was again very pleasing for us with more than 90% satisfied customers. For this we would like to thank you today.
We also pay attentation to your suggestions and criticism. Our team is already working on solutions for you.
The raffle of the three winners will follow till the end of March and then we will hand over the winnings (one eBook and one Bluetooth headphone as well as one speaker).
We thank you very much for your participation and we look forward to a continued positive and further cooperation with you!
Your WILLBRANDT team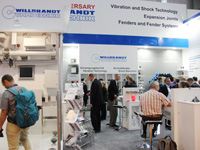 The SMM 2018 was a complete success!
With more than 50,000 visitors at the SMM 2018, the good visitor numbers from 2016 were exceeded again.
We had many positive discussions at our newly designed booth with our national and international customers. Especially our new products in the field of vibration isolation - Getzner Sylomer® with steering wheel approval and the high-damping SES shock absorbers - attracted much interest.
The shipbuilding crisis seems to be no longer present among the german shipbuilders and suppliers, such as engine manufacturers, ship-fitters, ship chandlers and so on have received a very positive order intake.
We thank you for the many positive discussions on our booth and we look forward to the next SMM with you in two years!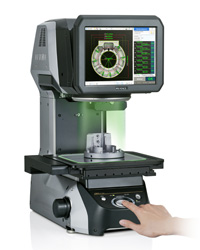 All from one hand - Guaranteed quality assurance at WILLBRANDT
We are optimizing our quality assurance constantly since beginning of the year 2018 we are working with Keyence IM-7000 digital 2D optical comparator. The Keyence GmbH is one of the world's leading companies in the field of optical projectors.
With the IM-7000 optical comparator, we are able to measure complex components down to the smallest detail. We are also able to archive the measured data and compare all subsequent deliveries with the original parts.
Based on the customers requests and requirements, we can also create the documentation for your quality management.
We are glad to offer you measurements of components as additional service.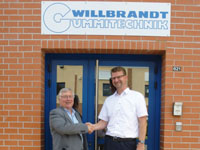 WILLBRANDT also in France
With the establishment of our subsidiary in France, located in the south of Paris in the district of Ile de France, we have taken an important step towards the implementation of our strategic object - the further expansion of our sales activities in Europe.

With Mr. Michel Lair we have a competent french branch manager. Mr. Lair has not only years of experience in vibration technology and in expansion joints, he is also speaks excellent German and English.

During the development phase, WILLBRANDT France will concentrate in the range of expansion joints, CAVOFLEX wire rope isolators and product solutions for individual sectors.

We are looking forward to the new challenge and the cooperation with our customers in France and WILLBRANDT will be a reliable and competent partner as well.

WILLBRANDT EURL
621, avenue Blaise Pascal
77550 Moissy Cramayel
France
info@willbrandt.fr
Phone +33 185513160
Fax +33 671697677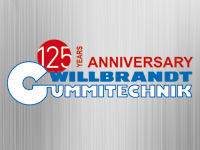 125 Years WILLBRANDT Gummitechnik
Our company is celebrating its 125th anniversary this year. There has been an incredible number of movements and changes in the past 125 years, including in world politics. Therefore we are very glad that we have successfully passed all challenges of time and we are also looking back on our past with a little pride today.
It has been a long journey from our beginnings in the city centre of Hamburg as a specialised supplier for boat supplies to our current position as an internationally active group of companies with over 140 employees that is still family-owned and independent.
Five generations of entrepreneurs have pushed and forced the development of WILLBRANDT KG.
All past and present success would not have been possible without the outstanding teamwork of all our employees, some of them have been working for our company with motivation and competence for decades.
125 years are therefore not only an reason to celebrate, but also a very good opportunity to thank you for the good support you have given to us for many years.
We have already set the course for our further existence and our successful common journey into the future, but we still have many decisions to make. We would like to use this possibility to invite you on a brief journey through time with our company profile in which you can see everything that has happened with us in the past 125 years. We do not want to lose our sight of the future entirely, though!
Welcome
We welcome our new trainees on September 1, 2017.
We wish them a lot of success and a good start to their working life.
print
Privacy Policy
Imprint