Design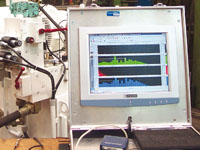 There is a solution to every vibration problem. An experienced team of engineers!
Calculations can be carried out and appropriate components designed with the aid of our partly self-developed software.
In close co-operation with our customers, we are able to develop, design and test application-specific components. For this purpose, we have our own modern and well- equipped testing laboratory, where spring characteristics are determined, analysed and documented.
print
Privacy Policy
Imprint