Company - Careers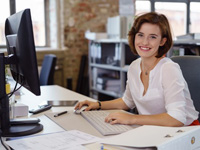 As a company, we are rely on our employees – their personalities, expertise and commitment.
The success of a company depends on the motivation and commitment of its employees. WILLBRANDT trains young people on an annual basis in order give them an insight into their future professional careers. Many successful trainees are given responsible positions.
Our employees regularly participate in internal and external training seminars in order to develop their personal skills and professional knowledge.
print
Privacy Policy
Imprint